Loading... Please wait...
Tobacco TV
Our own videos covering everything from buying guides to hints and tips. To see all the videos please visit the
Tobacco TV Page
Latest Video
Currency Converter

Shows guide price only, commission charges may apply


Over 18s Only!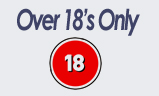 This website contains images and information about tobacco products. Anyone under 18 should not be using this site.
All prices are in
USD
Contact GQ Tobaccos Limited, Unit 8 Block A, Hartley Business Centre, Hucknall Road, Nottingham, NG5 1FD
Tel: 0115 822 4949 | gq.tobaccos@gmail.com
Registered in England & Wales Company No: 8627822
© 2013 GQ Tobaccos Limited